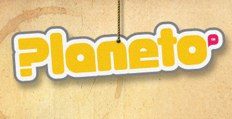 A couple of months ago I was first introduced to Martin Walfisz and I instantly realized the energy surrounding him. With an amazing track record as an entrepreneur within the game industry (founder of Massive Entertainment and more) I was all ears when he started talking about his new venture – Planeto
And how I fell in love with Planeto. Not just because it's an amazing game, built on the amazing platform of Facebook, in an amazing and endlessly growing segment, by an amazing team. But also because there is so much more to it. The underlying ideas are, simply put, amazing. You'll see…
Martin has kindly asked me to join him in his quest for world domination, an offer impossible to resist. My mission will be, as acting CMO, to help Planeto reach the masses and get the attention it deserves. Our determination to make Planeto an epic #win knows no limits.
Disclosure: our deal is based on "work for equity" but I will also make a seed investment to get a big enough chunk of the future, fast enough;)
Join us on facebook and stay tuned for more info real soon!